With our durable and beautiful Maku Kitchen Life products, you can cook delicious food with ease and create memorable moments and tastes with those you love. Delight friends or party guests by taking them on a taste trip to Spain. The Tapas table is perfect for summer garden parties. A long board made of rubber wood crowns the serving of tapas. The new dishes in the Organic range are made of asymmetrically shaped, high-quality ceramics and are easy to mix and match. The reactive glazing gives the tableware in the series its own unique character.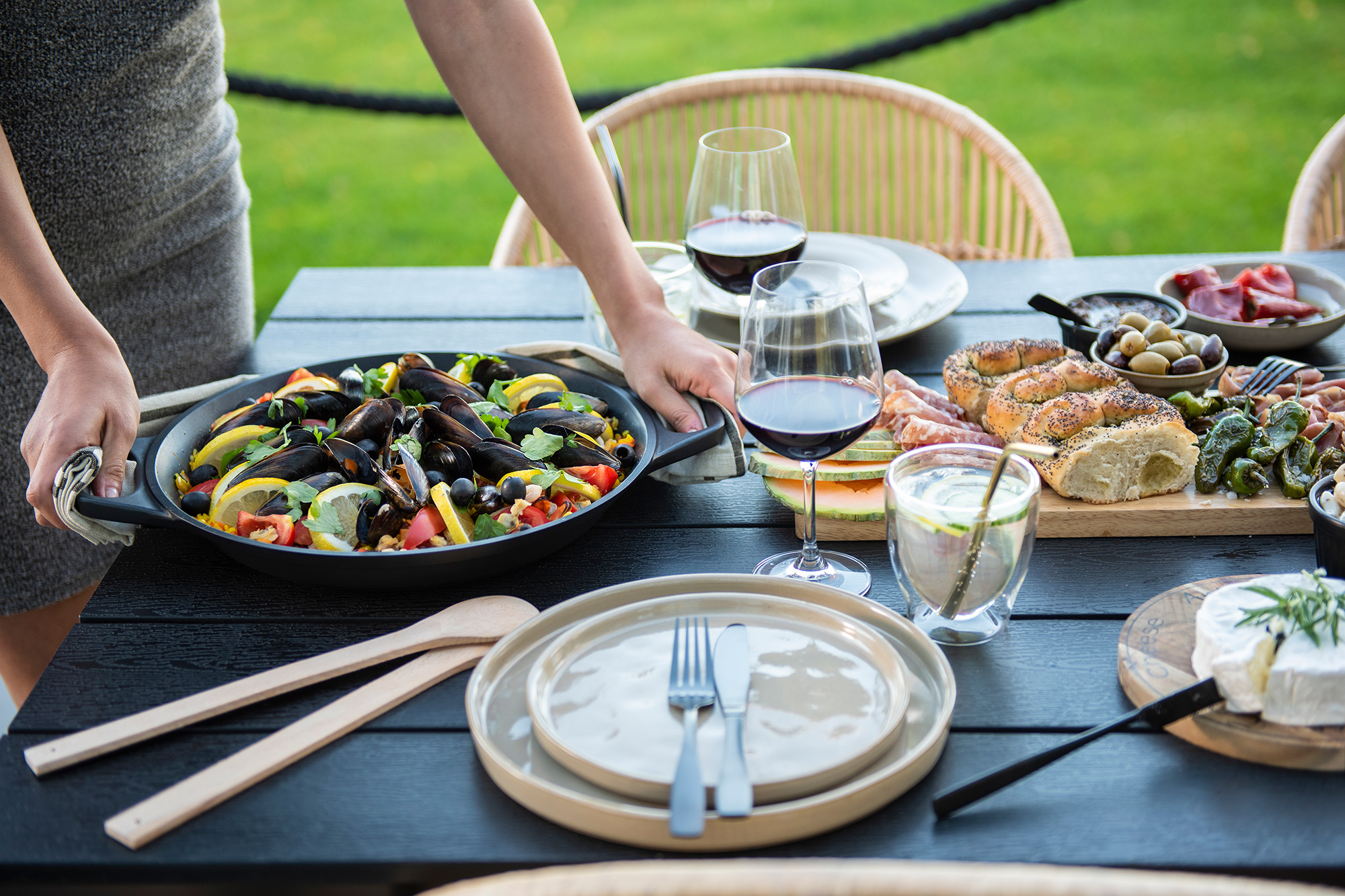 Paella, Por favor! Durable and lightweight, the cast aluminium paella pan ensures a pleasant cooking experience – both on the stove and in the oven. The pan has a non-stick coating and is easy to clean. The Maku Kitchen Life range has been extended with three great new glasses: a cognac glass, a whisky glass and a tall glass. The glasses have been designed in collaboration with experts. The right design brings out the best in the aromas and flavours of drinks. The glasses are dishwasher-proof and retain their sparkle perfectly. The durable glassware is made of clear, lead-free crystal glass.
Have a tasty and enjoyable summer!